Perfect for Most of Furry Pet
Approved Dog Breeds: Labrador, Husky, Golden Retriever, German Shepherd, Border Collie, Poodle, Saint Bernard, Great Pyrenees, Shiba Inu, Aussiedoodle, Bearded Collie, Schnauzer, Chihuahua, Yorkie, Rottweiler, Newfoundland, Great Dane, Cairn Terrier, Pomeranian, Shih Tzu, Blue Heeler, Bloodhound, Chow Chow, Samoyed, Alaskan, Corgi, Bichon Frise
Approved Cat Breeds: Maine Coon, Ragdoll, Persian, Maine Coon, British Shorthair, Siamese, Exotic, Birman, Bengal, Himalayan, Domestic Long Hair, Norwegian Forest, Scottish Fold, Siberian
Other Pets: Rabbits, Ferrets, Horses, etc…
Note: This grooming brush may not suitable for some super short-haired dog or cat breeds like Pitbull, Bulldog, Beagle, Bloodhound, Abyssinian, American Shorthair…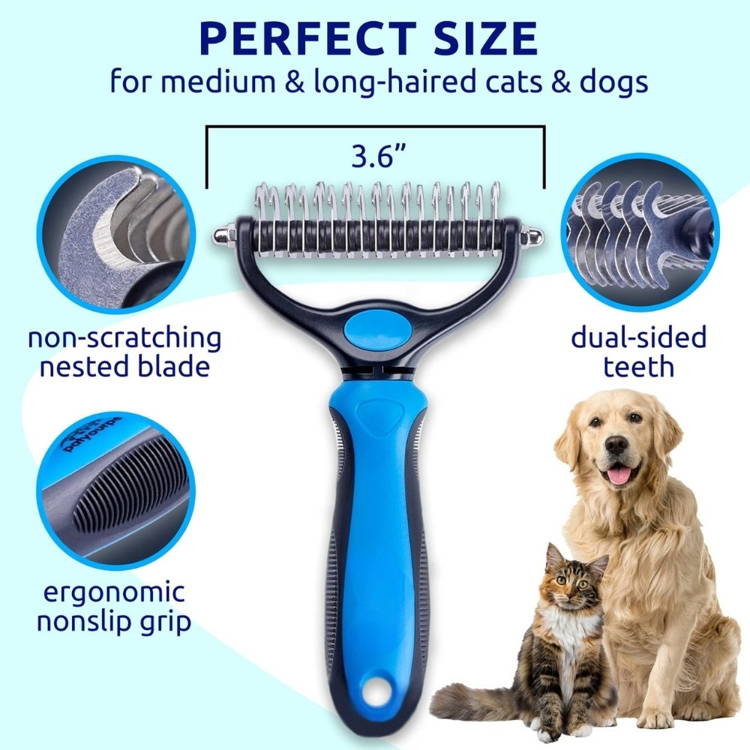 HOW IT WORKS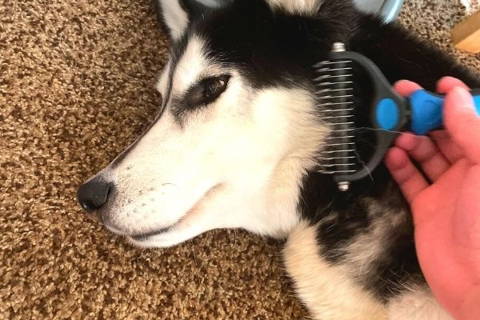 Step 1
Use 9-teeth side for stubborn mats and tangles.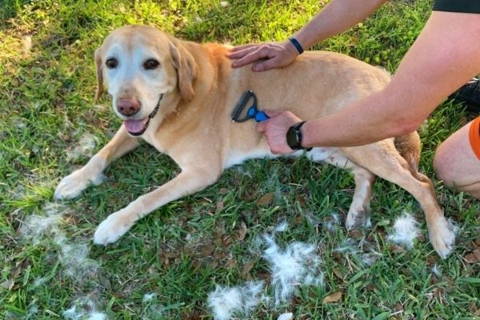 Step 2
Switch to 17-teeth side for thinning and deshedding.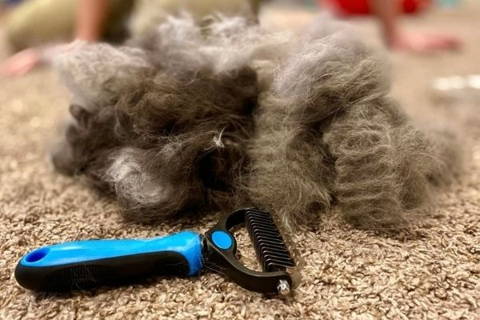 Step 3
Clear hair off when needed
BENEFITS OF MAGIC GROOMING BRUSH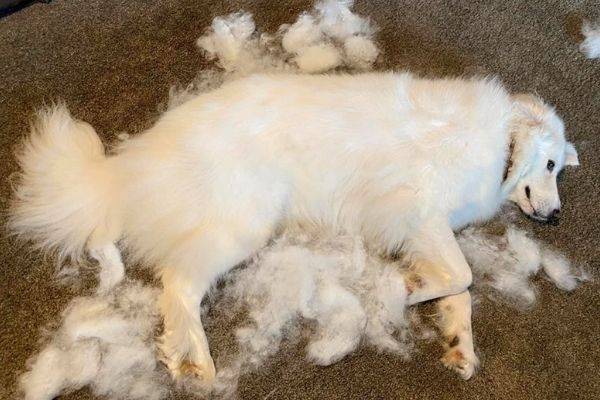 Helps Reduce Shedding
Our customers found the brush dramatically reduces shedding by up to 90% after just 1 short session. It saves your time and money on grooming and helps reduce the amount of hair around the house.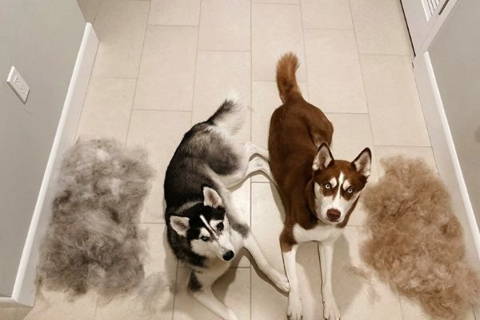 Keeps Fur Shiny & Clean
Our brush works on both long and short hair pets. It helps keep your pet looking good and feeling comfortable, and makes the pet's coat shiny and healthy.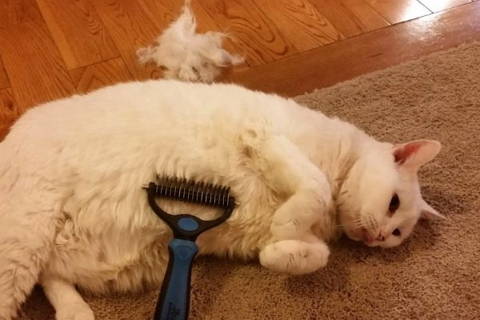 Massages & Relieves
The brush also gives your pet a relaxing massage while you brush, and they will feel relaxed and comfortable, and ready to snore.
FAQ
Is this good for removing leaves and burrs from a dog's coat?
Yes, as well as tangles and any trapped debris
Do the blades need to be sharpened?
No, the blades are not intended to be sharpened.
How does this compare to a furminator?