Teeth Repair Granules Kit
Temporary Tooth Repair Kit: For the Filling repair of missing、gaps or broken teeth. Works great for instant and temporary use as well as it can do you a favor in smiling, Making your teeth look natural and nice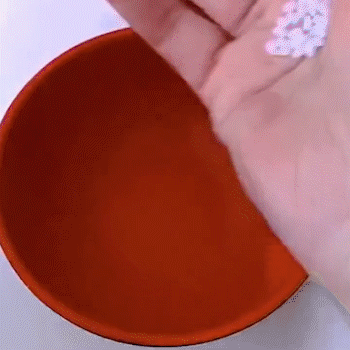 Multi-functional in Use: The product can also be used in cosplay, DIY, custom grips, handles and knobs, model making, prototyping, and so on as you like. You may find it is a quite useful product
User-friendly: The item is made of high-quality and totally safe material. You're rest assured to use it and its shape/size can be customized as exactly as you want just by putting it in boiling water for minutes. It's quite easily done with a teeth replacement and soon enough to smile again
DESCRIPTION
Shape and size are appropriate to wear on your front/back teeth.
It adopts natural resin-based materials, non-toxic and tasteless, will not be absorbed by the human body, can be reused, and is environmentally friendly.
Simple operation, no special tools, complete in a few minutes, and the adhesive is firm and does not easy to fall off
Can be used for excessive teeth, broken teeth, missing teeth, Halloween dentures, etc.
Prevents the shifting of prepared teeth.
SPECIFICATION
Type: Oral care
Gender: Unisex
Material: Resin
Function: filling the teeth

USE
1. Prepare a cup of boiling water and pour the amount of about 15 pieces of gel (for one piece of fangs)
2. Stir in the cup and then get it out when it goes to be transparent
3.  Make the gel cool for about 5 seconds after taking it out of the cup. And then put the gel into the fangs slot so that you can glue the fangs to your own teeth, using your hands to squeeze the gel into both the gaps between teeth and the inner side of your teeth. This can make all of this to be a complete and compatible tooth socket.
4. Get the tooth socket out and cool it for some minutes till the gel becomes white.
5. Repeat these steps for another fang. Please note that these teeth sockets can be used several times.
PACKAGE INCLUDED